COMPLETED
PROJECT
SUCCESSFUL EXAMPLE
BENCHMOUNT TOPTRACK
A COVER WITH A HIDDEN MECHANISM FOR ALL TYPES OF POOLS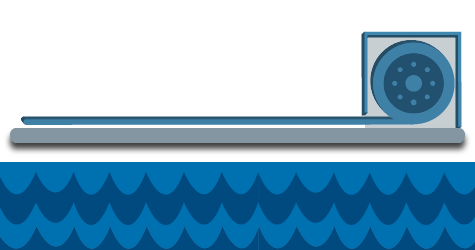 BENCHMOUNT TOPTRACK PLAN
The tracks and the mechanism are located on the deck.
The motor and roller can be concealed under a weather-proof bench.
The Benchmount Toptrack is ideal for extending the lifespan and avoiding deterioration of already built swimming pools.
Free form pool with perimeter overflowing edge, located in a landscaped area with little space for the mechanism. Thanks to our Benchmount Toptrack system, we managed to position the mechanism in this small space. Using Toptrack rails, we solved the inability to install an automatic cover in this pool. The final dimensions of coverage were 8m wide by 12m long, using of a front axle of 10cm in diameter to solve the problem.