CAPCOVERS provide a totally integral service during the whole process, from the first contact to the completion of the installation and during the subsequent years of enjoyment of your cover. Each cover is custom made in our plant in Seville. Our network of authorized collaborators is responsible for the distribution, installation and after-sales service.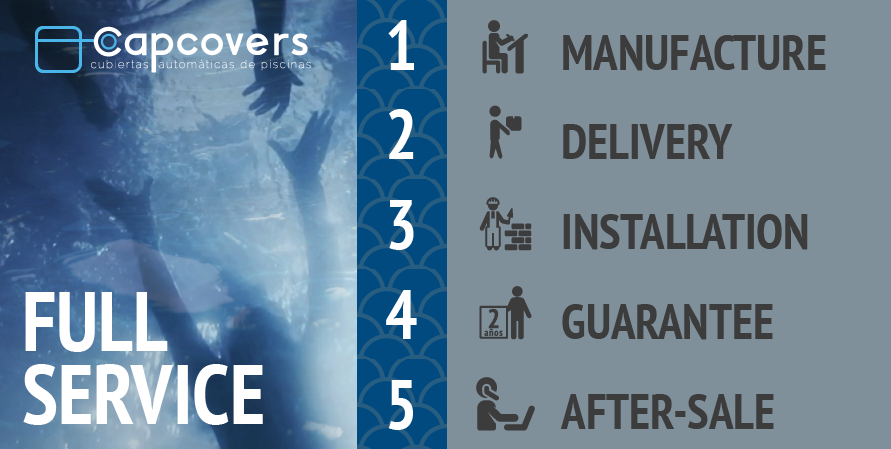 Maximum safety for our children.
With my CAPCOVER, maintenance costs have nearly disappeared!
It's such a pleasure to use the pool whenever we want, just by turning a key..