COMPLETED
PROJECT
SUCCESSFUL EXAMPLE
RECESSED UNDERTRACK
COVERS WITH HIDDEN TRACKS AND MECHANISM FOR POOLS IN THE PROCESS OF BEING BUILT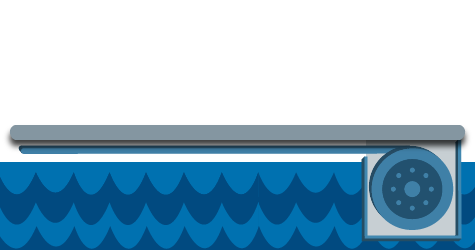 RECESSED UNDERTRACK PLAN
Ideal for rectangular pools.
The motor is housed under the deck, with anodised aluminium cover.
The tracks are mounted under the pool's coping.
CAPCOVERS will provide you with a technical project plan detailing the modifications necessary to adapt your pool to this automatic cover model.
The objective for this newly built swimming pool with a Roman staircase was to install an invisible cover that came out underneath a stone planter. Thanks to the Recessed Undertrack, the rails were placed underneath the deck and passed on top of the staircase. The mechanism was placed under the planter and the cover passed through a frontal opening.