COMPLETED
PROJECT
SUCCESSFUL EXAMPLE
MANUALTRACK
EASY TO USE AND ECONOMICAL MANUAL COVERS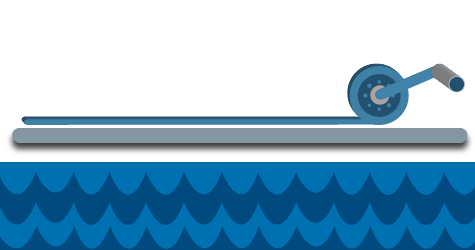 MANUALTRACK PLAN
For already existing pools whose inside measurements do not exceed 5 x 10 m.
Manual system, which is efficient and cost effective.
The cover is opened with a crank and closed by pulling a cord
The roller can be hidden in a bench.
Existing raised pool of small dimensions. As this pool was raised, it had very little space for the installation of any mechanism in general. Space was further limited by stairs on one side and a skimmer on the other. The Manualtrack System was the perfect solution, compact, economical and easy to use.